Market Snapshot
The US equities have opened lower for the holiday-shortened week. Investors are still trying to make sense of recent inflation data and the Fedspeak, which have contributed to lingering uncertainty about the Fed's future rate hike decisions.
On the earning side, the retail giants are dominating the calendar. Walmart exceeded profit projections, while Home Depot exceeded estimates while issuing disappointing guidance for the upcoming quarter.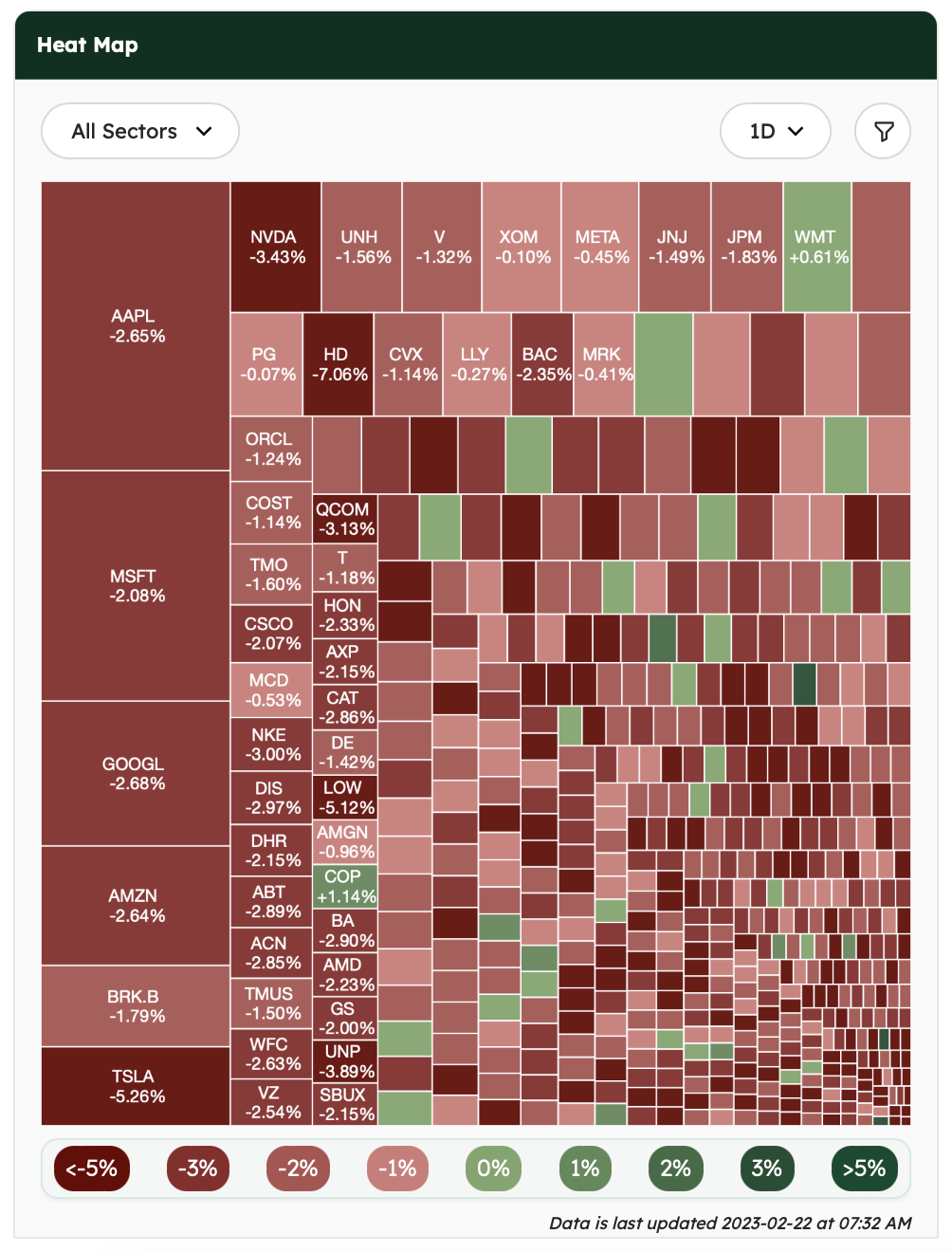 ---
News Summaries
Mark Zuckerberg announced blue badges for Facebook and Instagram. Known as Meta Verified, the service will launch in Australia and New Zealand this week and hit other countries "soon." It will be a subscription service similar to Twitter that lets you verify your account with a government ID. However, the offering is more expensive than Twitter's offering. Meta's blue badge will cost $11.99 on the web and $14.99 on mobile, whereas Twitter's blue checkmark costs $8 and $11, respectively. Since its launch, 290k (0.2%) Twitter users have opted for the blue checkmark option. A similar number is likely to be true for Facebook as well. Considering this, it doesn't seem like generating revenue is the goal of this service.
Airbnb reported first annual profit of $1.9 billion in its near-15-year history. The stock price jumped 13.4% last Wednesday, the biggest one-day increase since the company went public in December 2020. When the pandemic struck in early-2020, stock compensation expenses and fewer bookings combined to cost the business $4.6 billion. However, Airbnb bookings increased by 20% year-over-year as the demand for travel grew last year. According to CEO Brian Chesky, higher travel prices are encouraging more people to earn money by renting spaces they might not have rented before. 
The Bureau of Labor Statistics reported on the employment situation in the US last month. Jobs grew in the leisure and hospitality, professional and business services, and healthcare sectors.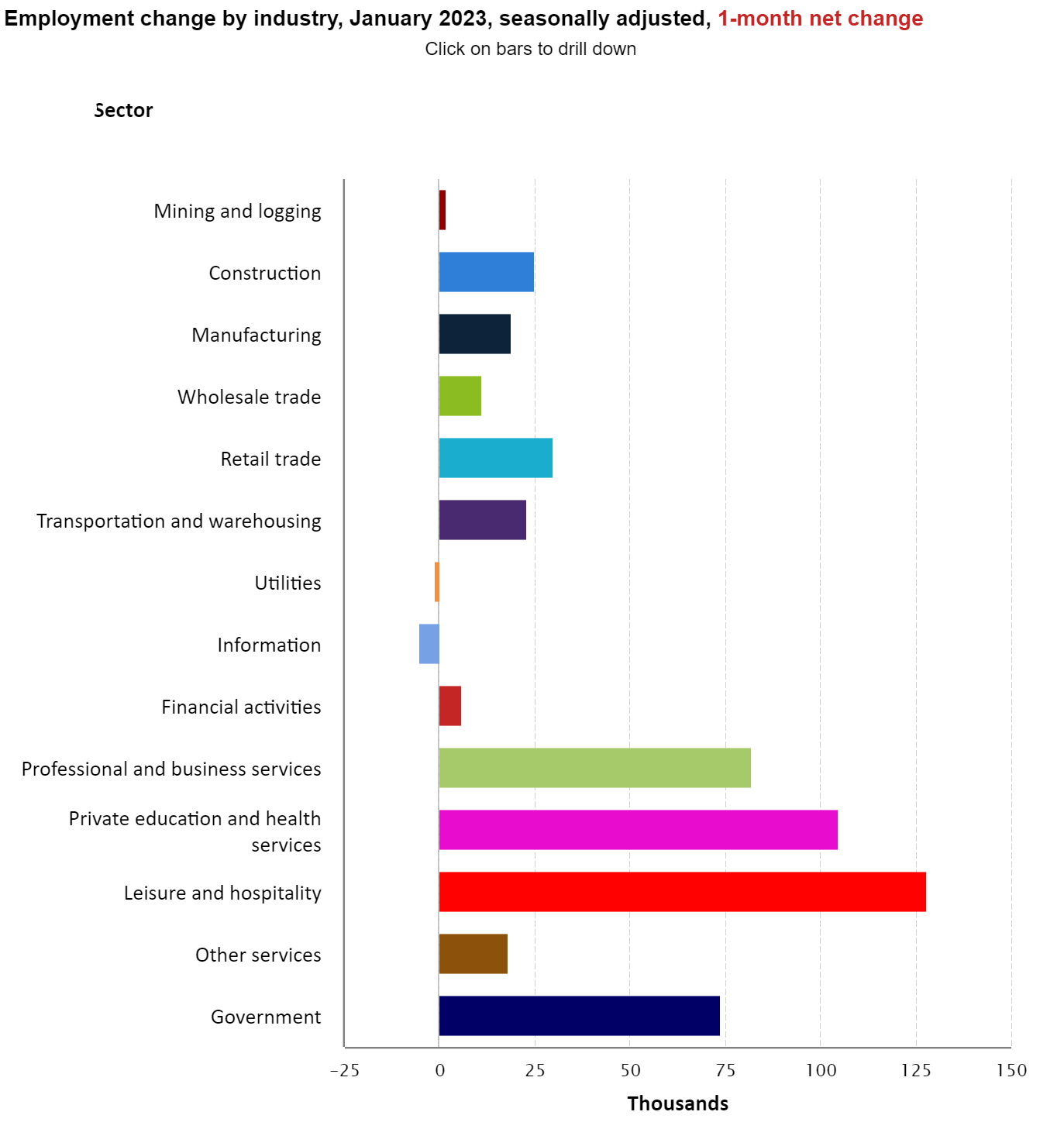 UnitedHealthcare will reward members for healthy lifestyle choices. The new rewards program will offer up to $1,000 in cash gift cards or health savings account funds to members who use wearable devices to prove they practice healthy behavior. According to the company's Chief Consumer Officer, the goal is to motivate members to engage in healthy activities and ultimately "improve healthcare overall." However, skeptics are concerned the company will use this data to charge people more for unhealthy lifestyles. 
Subway – the sandwich giant – is considering a possible sale. According to The Wall Street Journal, the company hired advisors from J.P. Morgan to explore a sale worth more than $10 billion. The company didn't offer a specific timeline and cautioned the sale might never happen. If it does, it would be the biggest deal in the fast food industry since Inspire Brands bought Dunkin' for $11.3 billion in 2020.