In today's edition:
Apple Music Classical
OPEC+ cuts oil production
Visa and Mastercard's acquisition
Turkish EV
DEX trading volume surge
Market Snapshot
The US stock indexes concluded the day with slight gains. The March employment report likely follows data released earlier this week suggesting job market deterioration.
Individual stocks increased moderately after the country's biggest retailer, Walmart (WMT), maintained earlier projections at its investor conference this week. Costco (COST) shares plummeted more than 2% after the business announced a 0.9% increase in March comparable sales, the lowest since April 2020 and the consecutive month of slowdown.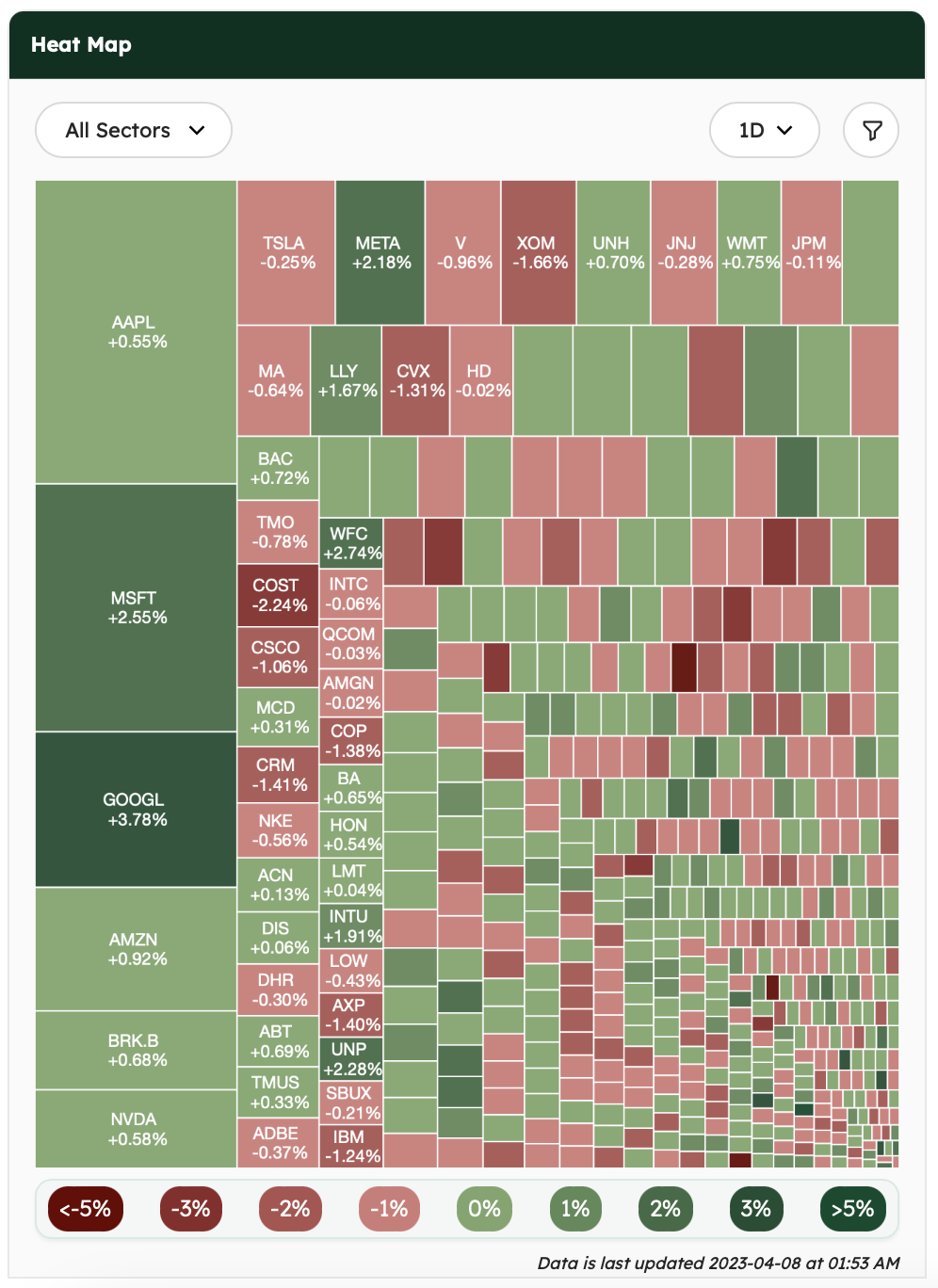 ---
News Summaries
Apple launched a standalone streaming app called "Apple Music Classical" for lovers of classical music. Although classical music accounts for just 0.9% of on-demand audio streams, the app has quickly risen to the top of the App Store charts. Classical music has been poorly-served in the streaming revolution due to the limitations of the current metadata system. Apple's new app aims to address this problem by providing better metadata to help users find the music they want to listen to more easily.
OPEC+ decided to cut oil production by 1.16 million barrels per day by May. The move comes at a time of upheaval in global energy markets due to Russia's attack on Ukraine and the post-COVID economic recovery showing signs of slowing down. While the cut could be seen as geopolitical posturing, some analysts believe it may be rooted in OPEC's belief that there are enough recessionary indicators in the market. The announcement caused oil prices to jump, which was unsurprising since oil is a key facet for the transportation of products, commodities, and people.
Visa and Mastercard are reportedly considering the acquisition of Pismo, a cloud-based payment and banking platform based in Sao Paulo, with a target valuation of around $1 billion. Pismo provides core banking, corporate banking, card issuing, digital wallets, and digital lending solutions to banks, fintechs, and marketplaces, with $208 billion in volume, 32 million accounts created, and 2.2 billion transactions per year. The acquisition would allow Visa and Mastercard to expand their geographical reach and bolster product functionality while deepening ties with customer banks in Latin America.
Turkiye's first domestic electric vehicle, produced by Togg, the country's first electric vehicle maker, is set to roll out this year. In conjunction with the impending rollout, Togg has selected the first 20,000 potential owners (out of nearly 180,000 applicants) from its lottery drawing. The company has partnered with Chinese battery company Farasis to build a battery plant in Turkiye that will produce lithium-ion batteries to power Togg's electric cars. 
Trading volume has surged more than 167% across all decentralized exchanges (DEXs) since December, reaching a total of $131.2 billion last month. Uniswap is leading the pack, having surpassed Coinbase in trading volume for the second straight month with a record $71.6 billion in March. The DEX market is booming due to investor concerns about regulators targeting centralized exchanges (CEXs). DEXs use smart contracts to execute trades automatically between users, resulting in fewer costs and allowing users to hold their crypto. DEXs do not handle fiat currencies, are not on/off-ramps for the industry, and have kept regulators at bay for now.