In today's edition:
BYD becomes best-seller in China
First Republic sold to JPMorgan Chase
Apple's health coach service
Marriott beat expectations
Market Snapshot
On Thursday, there was a broad decline in U.S. stocks, fueled by concerns about the banking sector. This followed the Federal Reserve's recent meeting, which left investors with the impression that high interest rates could persist longer than desired. 
Despite releasing a statement aimed at reassuring investors, PacWest remained in the spotlight as reports emerged that the troubled lender might be exploring the possibility of a sale. Consequently, PacWest's shares continued their downward trend, falling by more than 50% on Thursday. This marked a continuation of the losses the bank has experienced since the banking sector was rocked by turmoil in March.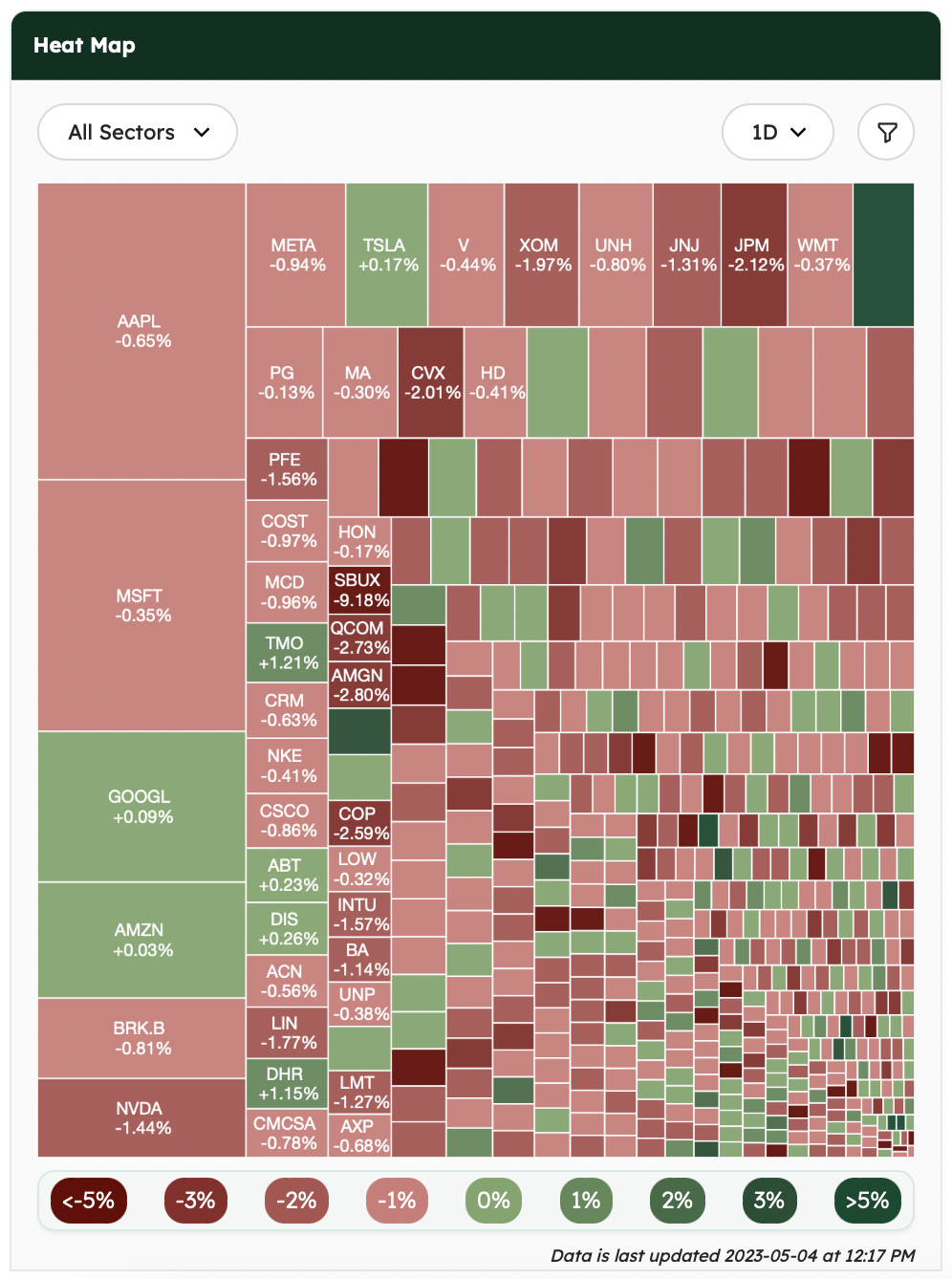 ---
News Summaries
BYD has become China's best-selling car brand for the first time, capturing 10.4% of the market in Q1 2023, dethroning Volkswagen. BYD's success is largely due to its focus on producing affordable electric vehicles, leveraging its expertise in battery technology. The company's in-house manufacturing approach has helped keep costs low and led to rapid scaling, as demonstrated by its ability to build a massive pandemic mask production supply chain. While Tesla was the first to sell over a million electric vehicles in a year, BYD's impressive growth suggests the race to two million might be much closer.
JPMorgan Chase has taken over First Republic Bank, which had failed due to poor risk management, heavy investments in long-term assets, and an overreliance on non-FDIC-insured deposits. JPMorgan has assumed responsibility for all $92 billion in deposits, including uninsured ones, and has marked First Republic's loan book to market. JPMorgan Chase's management team negotiated loss sharing agreements with First Republic Bank for a majority of loans, resulting in the FDIC guaranteeing a significant portion of the loans in the event of failure (See Figure 1 below). All depositors will have access to their money, while First Republic's shareholders' funds are expected to be wiped out under the deal. This acquisition highlights how concerns over the banking crisis have taken precedence over those of "too big to fail" banks.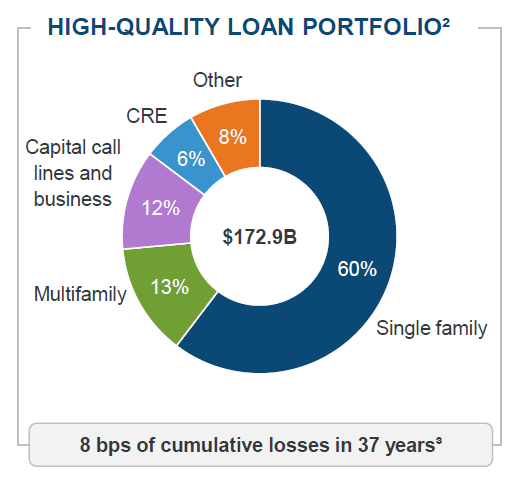 While recent banking failures have continued to fuel questions about the health of the financial system, experts believe that it is unlikely to lead to a repeat of the 2008 crisis. Despite the uncertainties, regulators have already outlined the necessary steps to prevent another banking system meltdown and are pushing for tighter rules.
Apple is developing a health coaching service called Quartz that uses AI to analyze data collected from users' Apple Watches, including activity, sleep, and other health metrics, to provide tailored recommendations to improve exercise routines, eating habits, and sleep quality. While Microsoft and Google dominate AI headlines, Apple is quietly making strides in the field with moves like Quartz and the recent acquisition of an AI startup. The development of Quartz reflects Apple's continued focus on health and wellness and its potential to drive revenue growth in this area.
Marriott International beat expectations in Q1 2023, with revenue up 34% to over $5.6 billion as travel demand continues to surge. The hotel giant, which became the world's largest hotel operator after acquiring Starwood Hotels & Resorts in 2016, now has over 1.53 million rooms across its 30 hotel brands. Marriott's recovery from the pandemic has been slow but positive, with rising occupancy rates and strong international performance in markets like China, where the revenue-per-available room was up nearly 80%. The company's upbeat outlook for 2023 suggests that the travel industry is rebounding, offering hope for further growth.