In today's edition:
Europe's economic blockade
Wendy's AI chatbot
Stock ownership in the US
Microsoft joins AMD
Market Snapshot
US stocks ended lower on Friday while the White House made little progress negotiating the debt ceiling crisis. If Congress fails to raise the debt ceiling before June 1st, the country may default on its obligations, resulting in millions losing their jobs. The S&P 500 fell 0.16%, while the Nasdaq fell 0.35%. In big tech, Alphabet's (GOOGL) stock rose by 0.84% while others sank. 

Inflation at 4.9% is still far off from the Fed's target of 2%. Despite falling from its 9% peak last year, inflation still remains sticky in certain parts of the economy. Reaching the target level may prove difficult and prompt further rate hikes.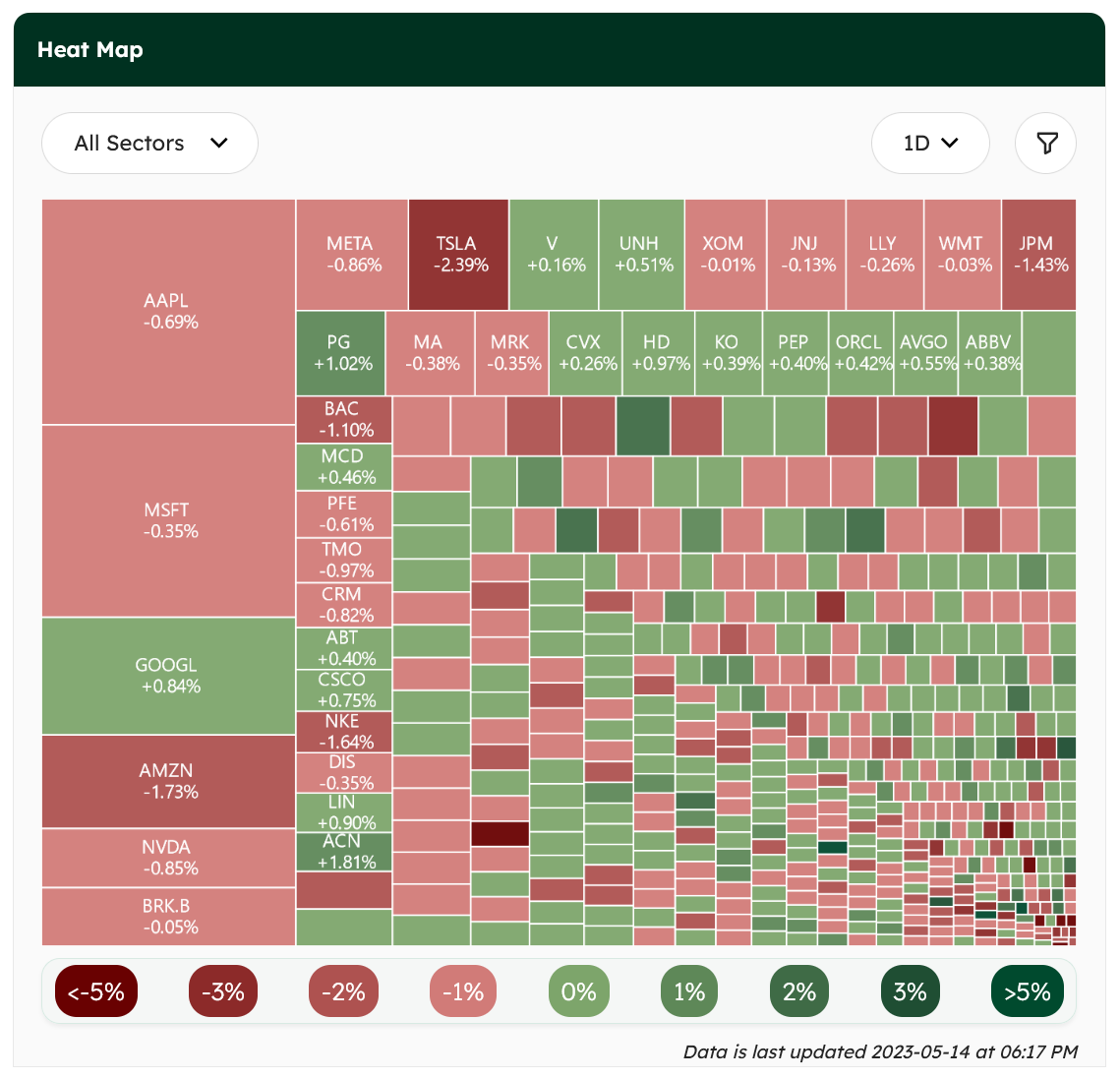 Europe's Economic Blockade
The European Union (EU) and China have been each other's largest trading partners since 2020. However, China's "pro-Russian neutrality" in the Ukraine war has begun to sour relations. In response, European leaders are reinforcing economic barriers such as:
Increasing regulatory scrutiny: The EU is tightening foreign investment screening measures for critical infrastructure such as energy, real estate, and finance (see Figure 1). In March 2023, Germany initiated in-depth reviews for 10 Chinese and 1 Russian investment.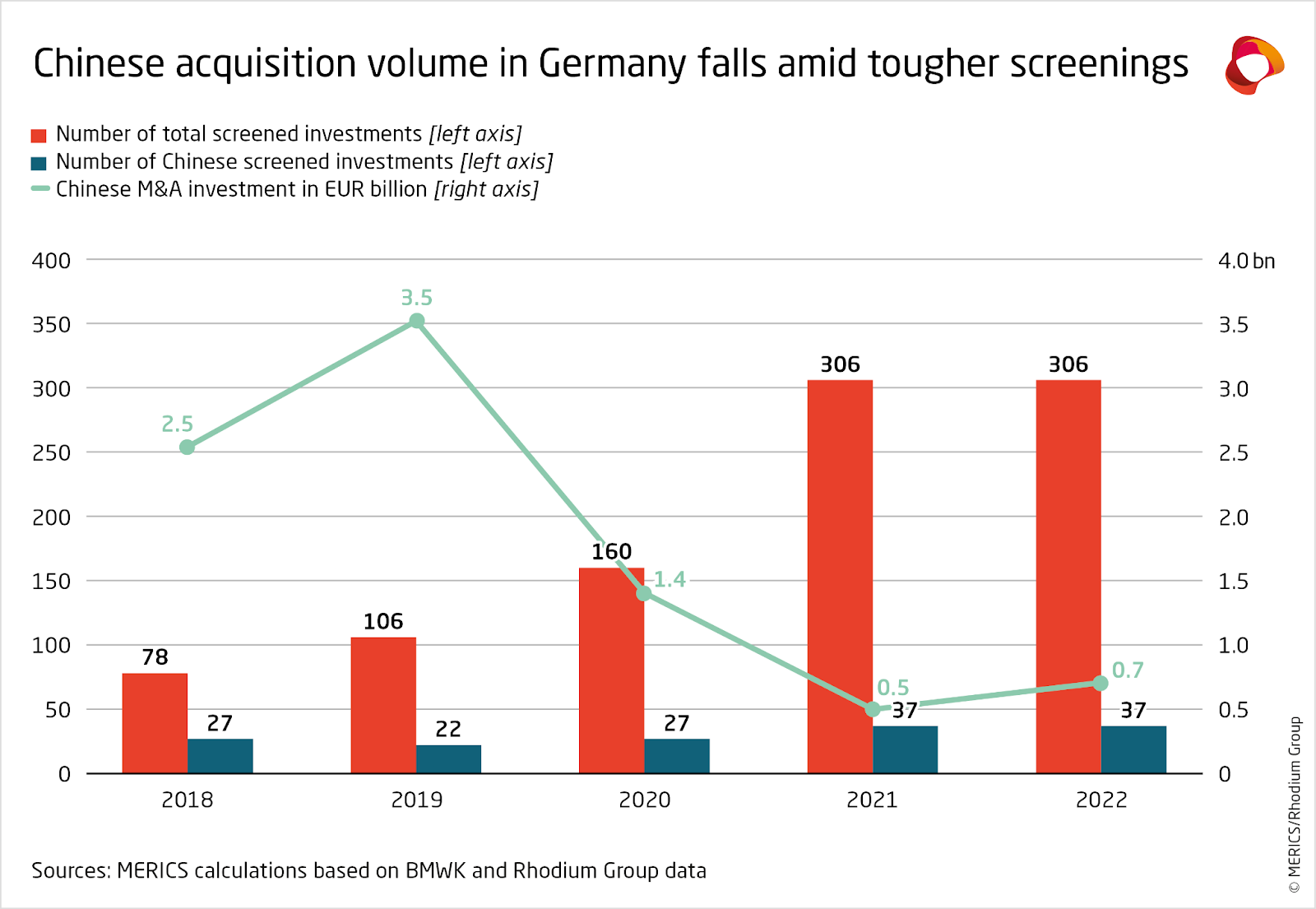 Canceling trade deals: After seven years of negotiations, the EU-China Comprehensive Agreement on Investment (CAI) was finally agreed upon in 2020. However, the deal was halted the following year due to accusations of human rights abuses in China. Last month, the European Commission signaled the deal was dead in the water. 
News Summaries
Wendy's is partnering with Google to create an AI chatbot to take drive-through orders and reduce wait times while improving customer experience. The application has been designed to encourage customers to buy more by offering larger sizes or daily specials. Since COVID-19, up to 80% of food orders at Wendy's have been made at the drive-through lane. The company wants to get more customers through in the shortest amount of time possible to improve sales per store. The company reassures that AI will not replace human workers but rather help workers by handling many of the manual tasks involved in taking drive-through orders.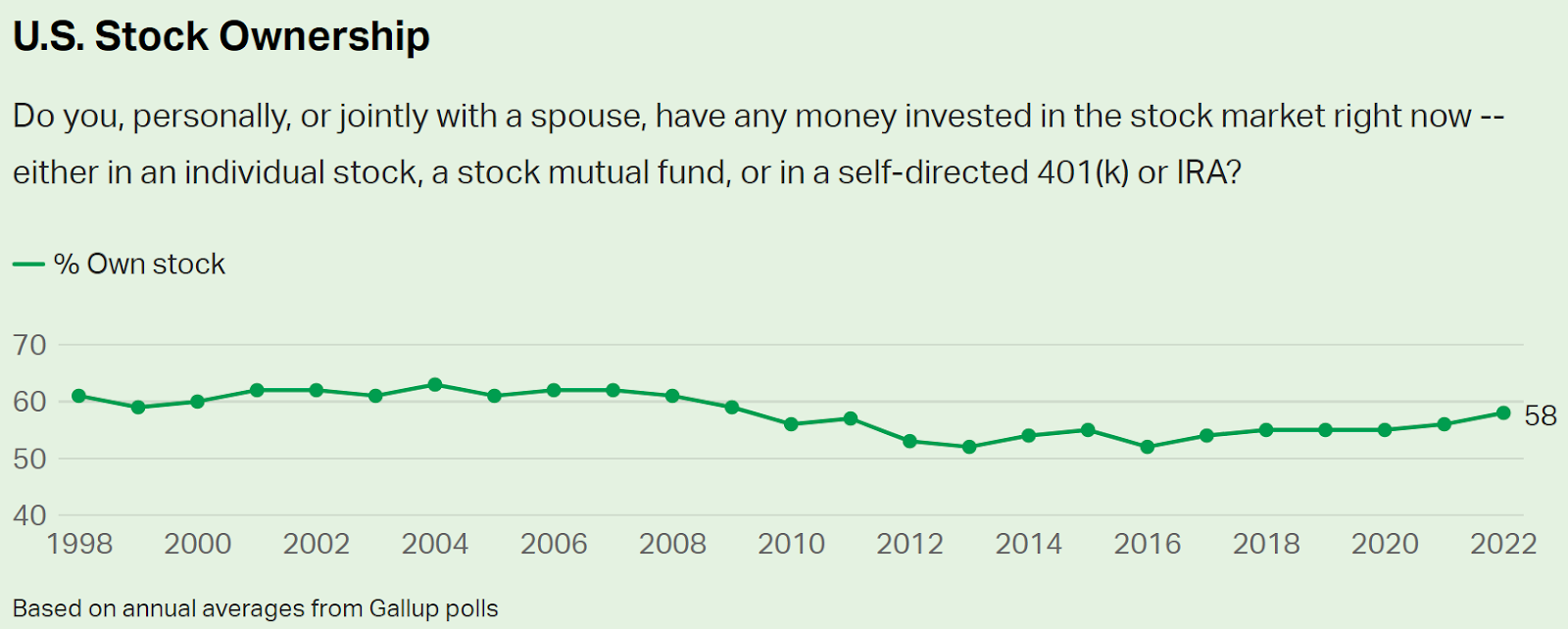 Stock ownership in the US has not increased substantially, despite the rise of trading apps and increased retail investing during pandemic lockdowns. Before the Great Recession in 2008, as many as 63% of Americans owned stocks. However, the financial crisis led to a decline in stock ownership that hit a low of 52% in 2013 (see Figure 2 above). A strong correlation has been found between stock ownership and household income, education, age, and race. These findings suggest that despite the accessibility of stock markets through modern technology, factors such as income, education, age, and race continue to influence stock ownership in the United States.
Microsoft may team up with AMD to create AI processors. NVIDIA currently controls approximately 80% of the market due to its specialized graphic processing units and CUDA libraries. According to Bloomberg, Microsoft is providing AMD with engineering resources to compete with Nvidia. In return, AMD will assist Microsoft in designing its in-house AI chips, codenamed Athena. In spite of the news, a Microsoft spokesperson has denied AMD's involvement.