In today's edition:
Twitter's potential issue with monetization
Jack Ma reappears
Coal in decline
Lululemon's Q4
Tech stocks rally
Market Snapshot
US shares fell for the second day in a row as the latest signs of a weakening labour market fueled fears of a recession, and rising crude oil prices suggested the Federal Reserve would need to maintain its efforts to keep inflation under control.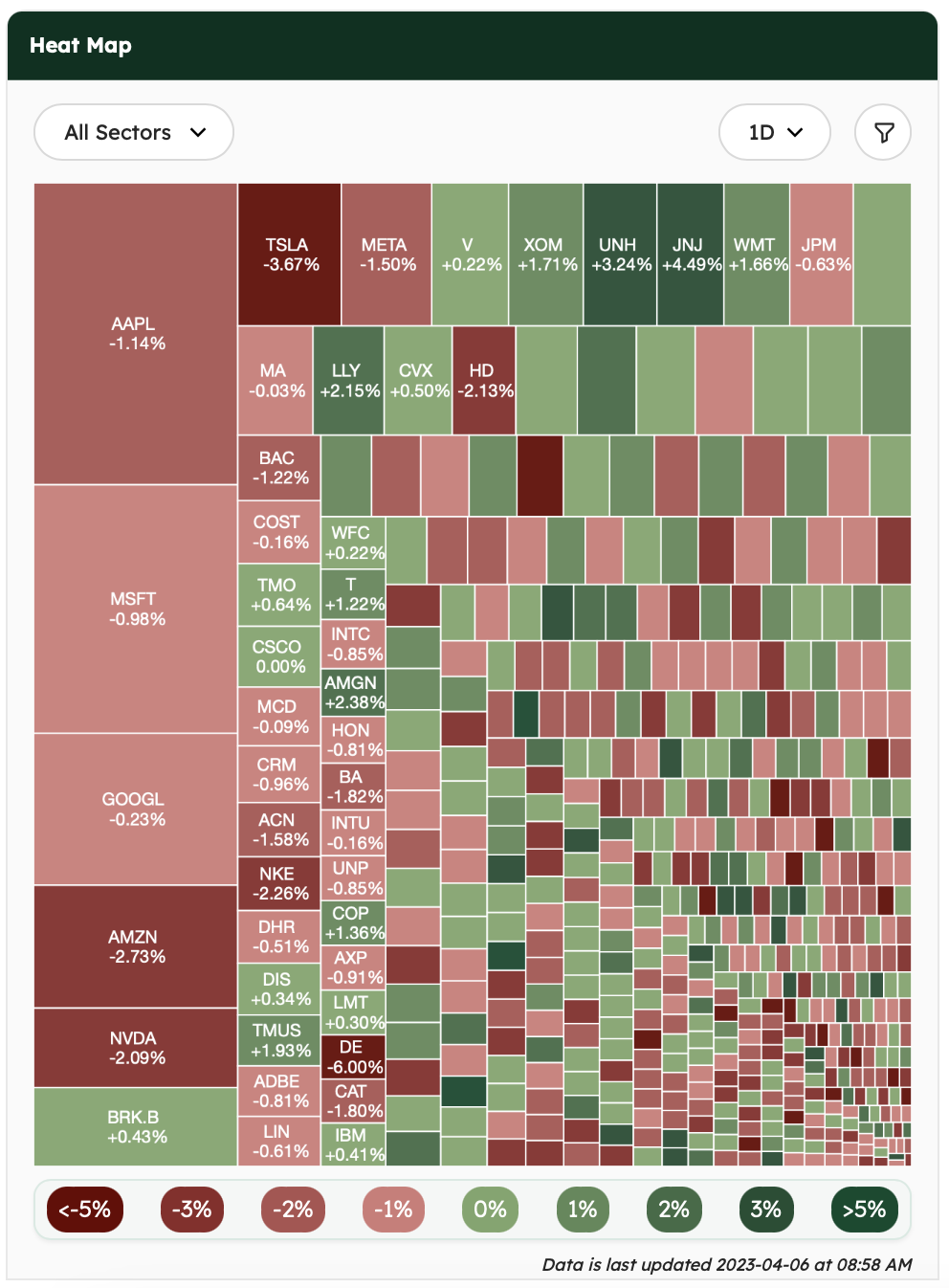 ---
News Summaries
Twitter's revenue is still lower than expected. During September and October of 2022, the platform's top 10 advertisers spent a total of $71 million on advertising. However, over the last two months, these same advertisers spent only $7.6 million. This significant drop in advertising revenue may be cause for concern for the social media giant. In an effort to boost revenue, Twitter has been exploring various monetization strategies, including paid verification. However, lack of enthusiasm from notable figures, such as LeBron James, maybe a sign that Twitter's monetization strategies need to be reconsidered.
Jack Ma, the founder of Alibaba, has reappeared in China, just as the company announced plans to break up its mega business into six independently-run entities. The six main divisions are Chinese e-commerce, cloud computing, global e-commerce, media and entertainment, logistics, and digital mapping for local services. The move is seen as a sign that China's crackdown on tech giants is beginning to ease. Two years ago, Jack Ma criticized Chinese regulators before disappearing from the public eye. Also, Alibaba was slapped with a record fine of $2.8 billion in an anti-monopoly probe.
Renewable sources generated more electricity than coal for the first time ever in the US last year. While natural gas remains the largest source of electricity by far (39%), renewable sources are becoming more popular (21%). Meanwhile, coal-fired generation has fallen to 20%. Policymakers are continuing to cut down on fossil fuels, which account for over 75% of global greenhouse gas emissions, with renewables being seen as a more impactful way to curb emissions. 
Lululemon beat earnings and sales estimates. The apparel company, known for its yoga pants and comfortable athleisure wear, reported Q4 revenue of $2.8 billion and a yearly sales rise of 30% compared to 2021. Lululemon has expanded its business by entering the shoe business, acquiring the at-home fitness product Mirror, and introducing a new subscription model. These strategies have proved fruitful, and have contributed to revenues that  increased 37% on average each year since 2004, with sales figures rising from shy of $4 billion in 2019 to $8.1 billion in 2022. Lululemon's operating profit margins outperform competitors like Nike and Adidas due to its slick marketing and loyal customer base.
Tech giants are rallying. Apple, Microsoft, and Alphabet have seen year-to-date gains of 24%, 17%, and 15%, respectively, with Meta and Tesla experiencing a gargantuan rally. Big Tech is benefiting from a drop in interest rates and the sector's newfound appreciation for appealing to Wall Street with time-tested tactics like mass layoffs and big stock buybacks. The S&P 500 is up roughly 4.9% this year, while the Nasdaq composite is up over 13%. Without the six largest tech stocks, the S&P would have been down 2% for the year.