Market Snapshot
The US equities ended in red in reaction to a higher-than-expected reading on a Fed-favored inflation gauge. Equities have been volatile due to uncertainty about the long-term economic impact of aggressive central bank tightening in response to persistent inflation. 
The fourth-quarter earnings season has concluded with Autodesk's disappointing guidance. Also, Boeing shares are down after the company halted deliveries of its 787 Dreamliner planes due to fuselage issues.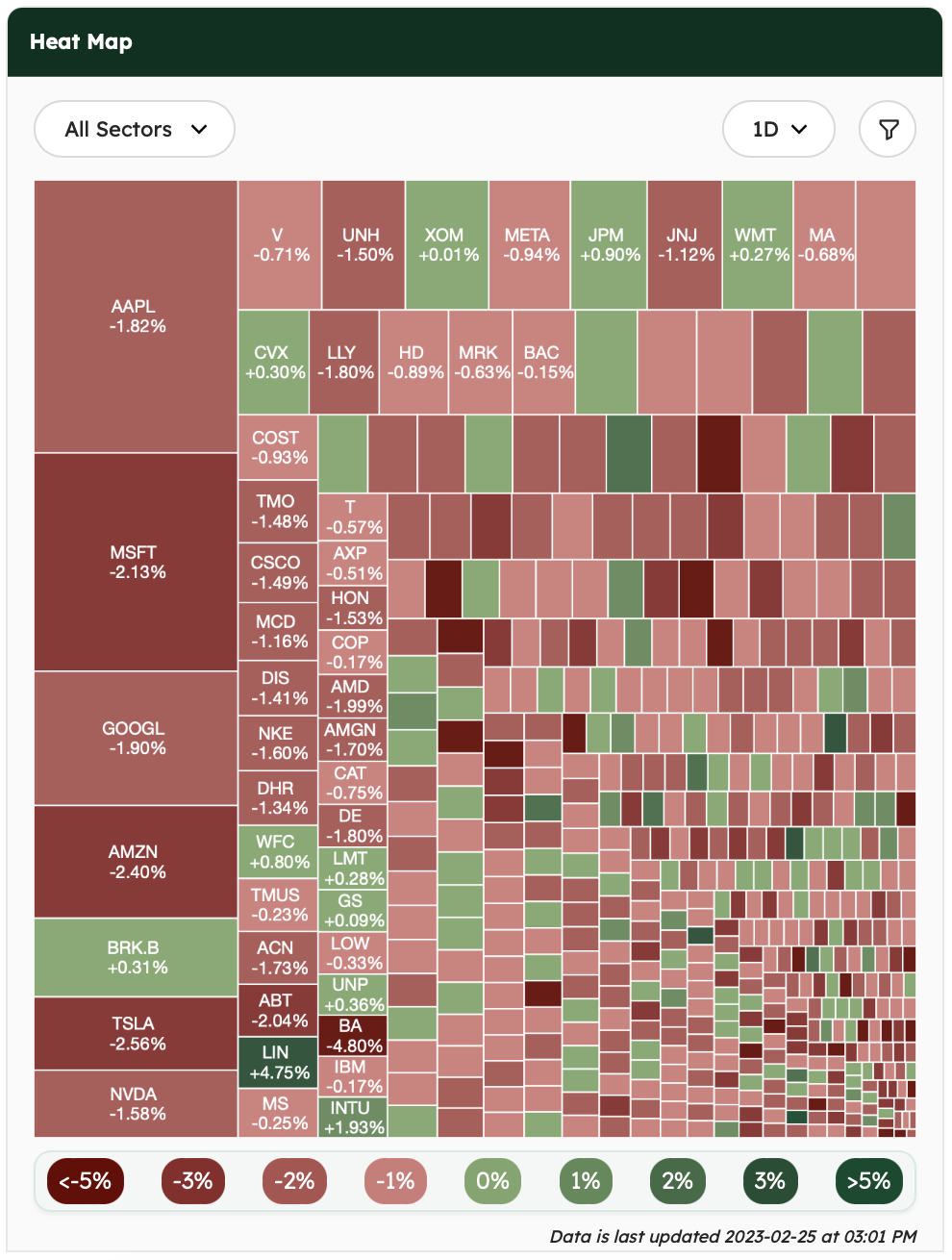 ---
News Summaries
Spotify debuted a new AI DJ on Wednesday. Using the AI voice platform Sonantic, the AI DJ is voiced by Xavier "X" Jernigan – host of Spotify's first morning show The Get Up. Using OpenAI's generative AI technology, Spotify will offer curated playlists with voice commentary from X. The AI DJ is among many new features Spotify is experimenting with to improve profitability. The company is still struggling with operating losses and revealed plans to lay off 6% of its workforce. 
The Wuling EV has been outselling Tesla in China. The tiny square car outsold Tesla's Model 3 by 1.7x last month and controls 78% of the EV market in Indonesia. Produced in a joint partnership between SAIC Motor, Liuzhou Wuling Motors, and GM China, the vehicle costs just $5,500. Its closest EV competitor, Toyota C+Pod costs $10,000. To put things into perspective, the cheapest Tesla, Model 3 and Model Y cost $33,000 and $45,000 respectively. Customers are willing to forgive the Wuling EV's shortcomings, such as narrow seat spaces, battery failure, and lack of charging infrastructure, in favor of its low price.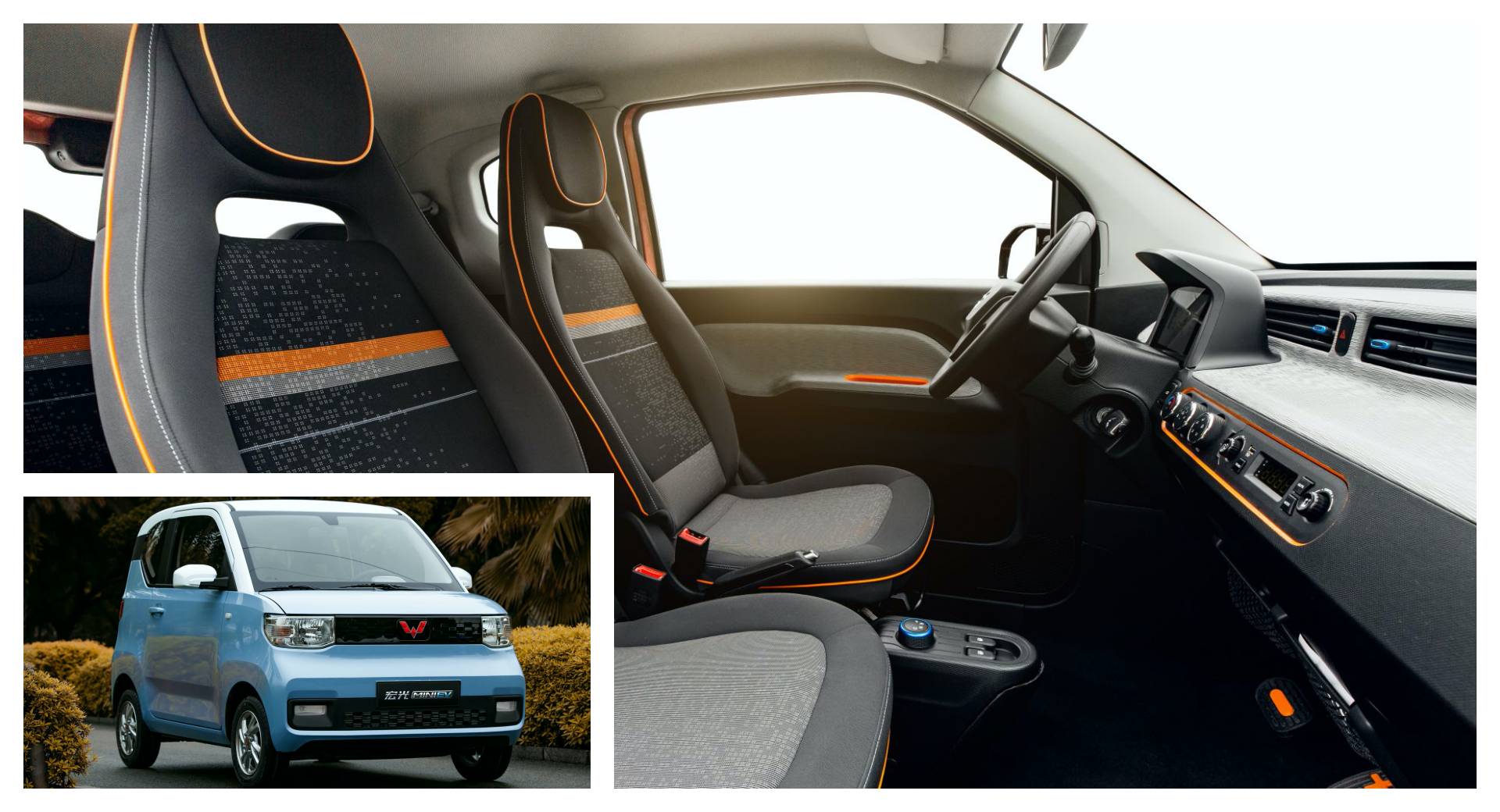 Temu saw a 45% surge in downloads after its ad aired during Super Bowl LVII. Temu is the international version of the Chinese e-commerce giant Pinduoduo. Pinduoduo pioneered the idea of "social e-commerce," which is considered one of the most successful innovations in China's consumer tech sector. With 24 million downloads and over 11 million active monthly users, Temu is the most downloaded app in the US. With Temu, it seems that Pinduoduo wants to replicate its success in the US e-commerce market and compete against Amazon, Walmart, and Shein.
The Kingdom of Saudi Arabia will invest in the gaming industry. Crown Prince Mohammed bin Salman announced the kingdom's government-funded conglomerate Savvy Gaming Group would invest $37 billion in the gaming sector. The company recently acquired esports organizations ESL and FACEIT for $1.05 billion and increased its stake in the following companies:
Falling birth rates are driving Japanese companies out of business. Tsuboyone, an art supplies company that caters to younger people, has observed a drop in demand due to the continually shrinking young population in Japan. According to Japanese Prime Minister Fumio Kishida, the country is "on the brink" of social dysfunction and promised "unprecedented" measures to reverse the birth rate. The government plans to double the budget for child-rearing policies by focusing on economic support, childcare services, and reforming work culture to encourage more family time.