Market Snapshot
On Thursday, US stocks ended slightly higher following the Federal Reserve chair's remarks. Amid ongoing concerns about the banking sector and the economy, the central bank's most recent quarter-point rate increase could signal the end of the current tightening cycle, Powell said. The reversal in the final hour of trading could be attributed to Powell's ambiguous statements, as well as ongoing concerns about a possible recession.
Among other equity news, despite exceeding Wall Street's expectations, Nike (NKE) shares fell more than 3%. The drop was most likely due to concerns about excess inventories caused by supply chain disruptions.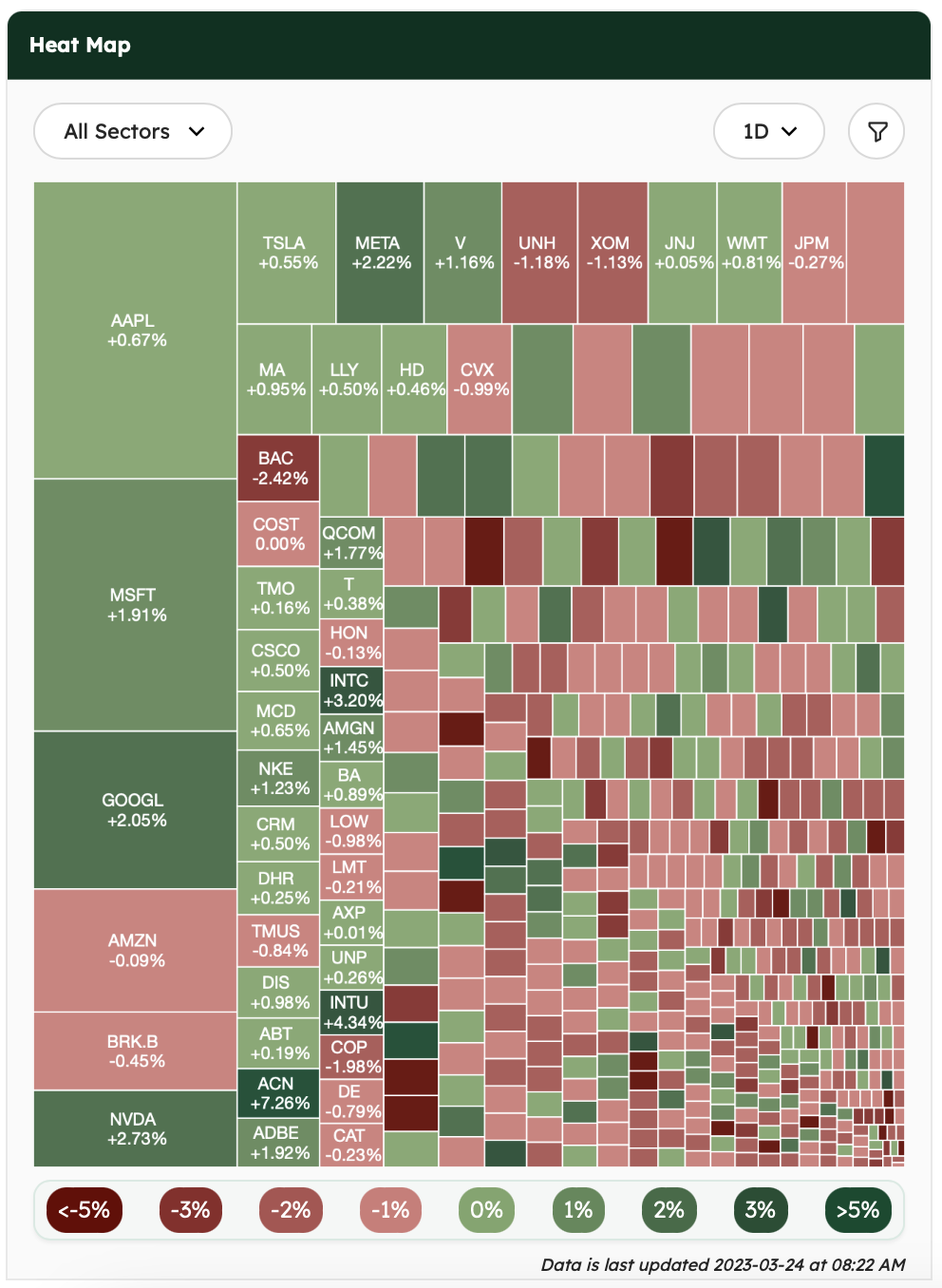 ---
News Summaries
The first-ever open-sourced text-to-video model has arrived. What makes this model particularly "intriguing" is its peculiar choice of training data. Evidently, the model honed its skills using an abundance of Shutterstock videos. As a result, many of the video creations it generates comes with the unmistakable Shutterstock watermark (Figure 1). While it's true that the omnipresent watermarks may dampen the wow factor somewhat, still, this is a huge step forward, and we can expect even better text-to-video models very soon. Learn more about artificial intelligence in this week's premium article, where we discussed the future of human-computer interface.
Balaji Srinivasan made a $2 million bet last Friday that Bitcoin will reach $1 million per coin within 90 days. Srinivasan is an angel investor, bestselling author, a polymath with degrees in electrical and chemical engineering, and the former CTO of Coinbase. He believes that the US government printing more money to save banks will lead to hyperinflation, causing people to invest in Bitcoin as a hedge against inflation. Critics have accused Srinivasan of promoting altcoins and have suggested that the bet is a mere marketing ploy or a pump-and-dump scheme. Since the bet, Bitcoin's value has gone up from $26,000 to $28,000 on Monday.
Low credit score borrowers are falling behind on their car loan payments due to inflation. More than 6% of payments on subprime loans, typically offered to people with low credit scores and charging higher interest rates, were at least 60 days late at the end of 2022. Subprime loans have become more expensive due to the Fed's interest rate hikes and inflation. In January, 1.89% of auto loans were "severely delinquent," the highest level since 2006. Despite this, the overall portfolio of auto loans remains healthy, with subprime borrowers accounting for just 5.2% of sales in December.
Spending at retail stores had unexpectedly increased in January, but consumers have pulled back since last month. Shoppers spent less at furniture stores, restaurants, and elsewhere, as retail sales fell 0.4% in February, according to data released by the Commerce Department. However, despite lower demands and the recent bank collapse, the Fed raised interest rates by another 25 basis points on Wednesday, March 22nd.
Restaurants are now experimenting with subscription models. The average American spends roughly $200+ every month on subscriptions. The average number of subscriptions per user went up from 4.2 in 2019 to 6.7 in 2022. Restaurants are trying to capitalize on this trend by releasing their own subscription plans:
PF Chang's Platinum subscription is $6.99/month. and includes free delivery, priority reservations, and other perks.
Panera's Unlimited Sip Club is $11.99/month (or $119.99/year) for unlimited hot and cold drinks — plus, annual subscribers get free delivery.
Pret a Manger launched a coffee subscription in 2020 that is now used 1.2m times per week.