In today's edition:
Netflix invests in Korean content
Spotify increases monthly active listeners
Russian oil exports
Electric vehicles in 2023
Meta's growth
Market Snapshot
The US stock market concluded the month on a positive note, buoyed by a series of strong earnings reports. Despite a decline in Amazon, the broad-based S&P 500 Index, the blue-chip Dow Jones Industrial Average, and the tech-heavy Nasdaq all posted gains for the second consecutive day on Friday. While investors anticipate a Federal Reserve rate-setting committee meeting next week, the release of economic data on Friday is expected to increase expectations for another quarter-point interest rate increase.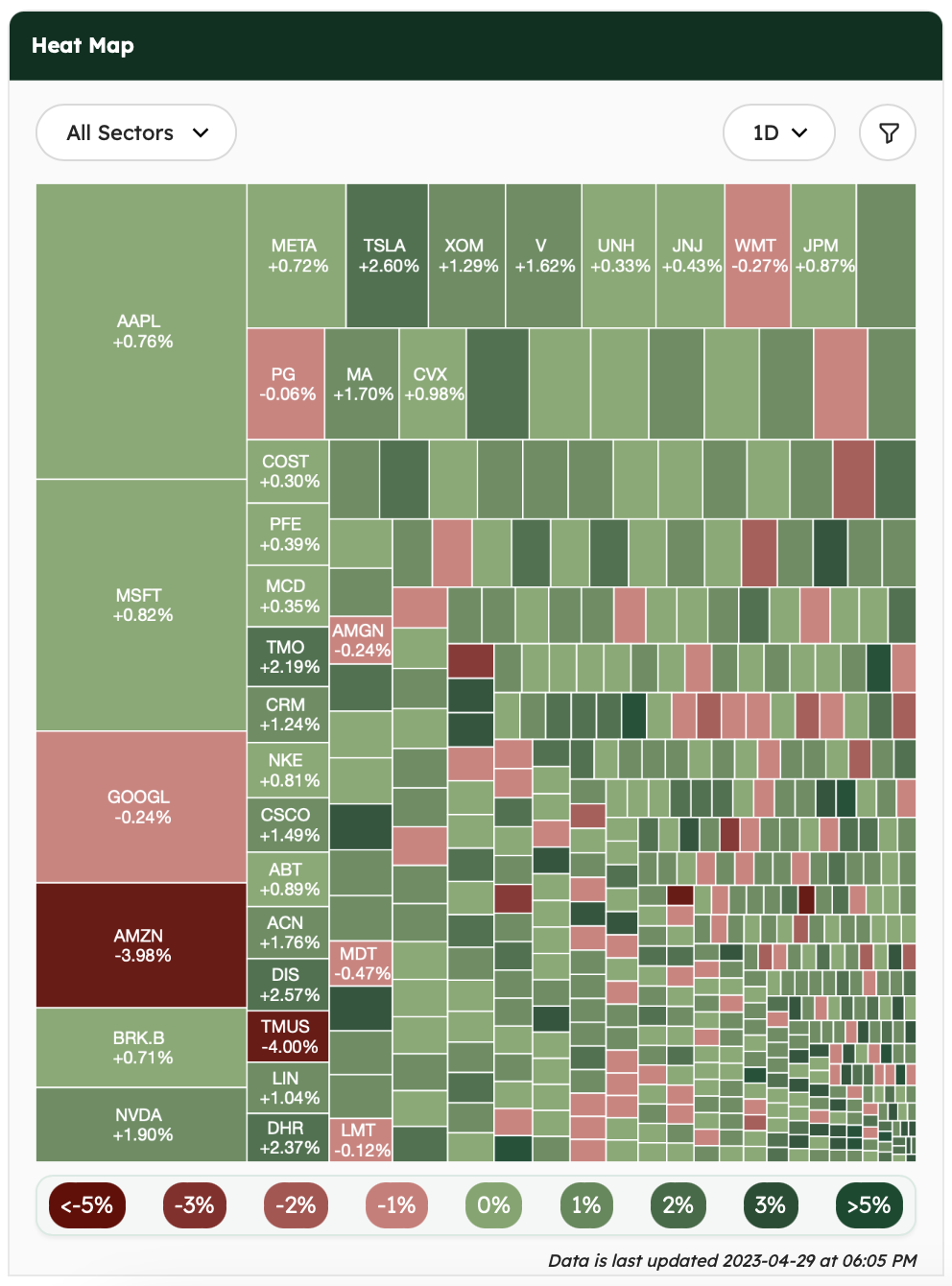 ---
News Summaries
Netflix (NFLX) has announced a $2.5 billion investment in Korean content for the next four years, doubling its investment in the market since 2016. With over 60% of its global subscribers watching Korean content in 2022, the Asia-Pacific (APAC) region has become a consistent source of Netflix's growth. Of the 1.75 million new subscribers in Q1 2023, the region accounted for 1.46 million. Meanwhile, other streaming services like Disney+ and Amazon are trying to catch up by partnering with K-pop sensation BTS and showcasing anime and Korean dramas in ads.
Spotify (SPOT) reported a 22% increase in monthly active listeners, reaching half a billion, in its strongest-ever first quarter. However, paying subscribers only rose by 15%. The company is facing challenges with copyright infringement on AI-generated songs. Last week, a song featuring cloned voices of Drake and The Weeknd went viral. The AI-generated content had garnered over 600,000 streams on Spotify before being removed from the platform due to infringement claims made by Universal Music. This incident highlights the viral potential of AI-generated content. CEO Daniel Ek called AI "cool and scary," and the company is navigating the benefits and costs of the technology.
Russian oil exports have exceeded pre-Ukraine war levels, thanks to China and India. When sanctions and price caps restricted Russian oil exports, India became a major new buyer, securing discounts as high as $15-$20 a barrel. As China increased imports, discounts to Indian refiners have been reduced, with sub-$10 per barrel discounts becoming the new normal. The two countries account for approximately 90% of Russia's oil exports, with each country buying an average of 1.5 million barrels per day. Previously, two-thirds of Russia's crude exports went to Europe, but that figure has dropped to 8%, with Turkey and Bulgaria the next biggest buyers after China and India. 
Electric vehicles (EVs) are expected to account for almost 1 in 5 global car sales in 2023, according to the International Energy Agency (IEA). The IEA predicts a year-over-year increase of 35% and estimates more than 14 million EVs will be sold in 2023, accounting for 18% of total car sales. China currently leads in EV sales, accounting for 60% of global sales in 2022. However, Europe and the US are also seeing significant growth in EV sales, with both regions posting sales increases of over 15% and 55%, respectively. The IEA attributes the growth to better technology, supportive legislation, and high oil prices.
Meta (META) has reported a 3% year-over-year growth in Q1 2023 with revenues of $28.6 billion, beating analyst expectations. Ad impressions across its services grew 26%, with AI-supported Reels driving monetization. However, continued disruptions posed by Apple's privacy framework and competition from TikTok and retail media networks present Meta with challenges. Despite returning to growth, CEO Mark Zuckerberg reaffirmed that its mandate around slowing hiring and streamlining internal operations, including prioritization of technical work, remains the same. The company is also pursuing generative AI to create an open ecosystem for virtual agents, visual creation tools, and multi-modal experiences.